Tallinn is the capital of Estonia, the northernmost of the Baltic States. A port city, it sits on the coast of the Baltic Sea and is easily accessible via ferry from Helsinki, Stockholm, or Riga.
In modern times, Tallinn has grown into a financial and cultural hub for the region. The city is home to almost half a million people and is still growing. When in Tallinn, you can see widespread evidence of construction around the city centre and a downtown rapidly filling with skyscrapers.
Your Morning — Wandering Around the Old Town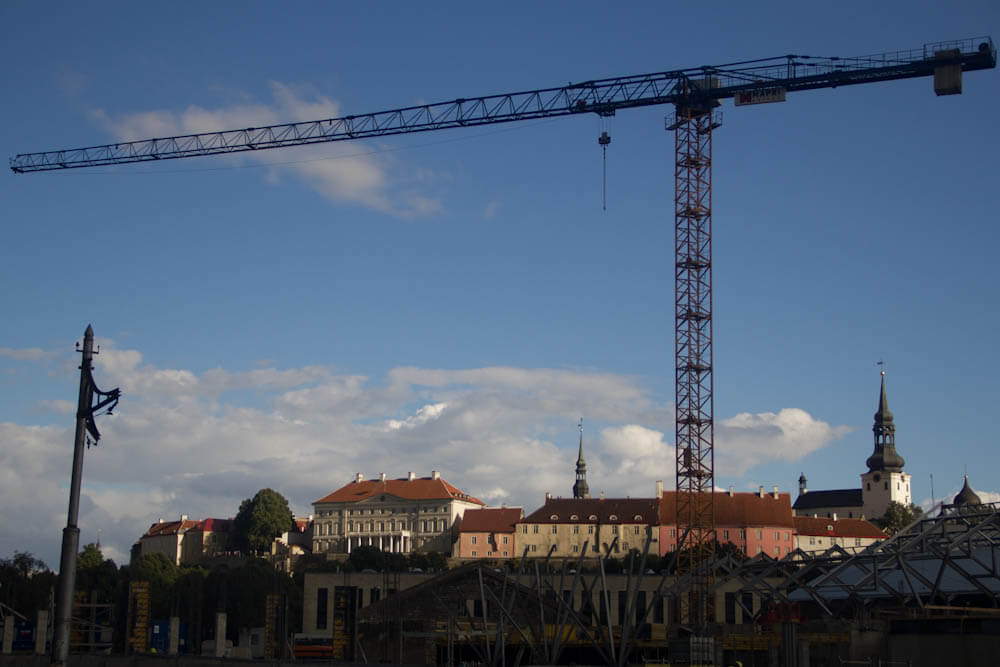 If you're visiting Tallinn for one day, I'd recommend that you start your morning by exploring the Old Town of Tallinn. This historic, medieval hub is build on a hilltop, close to the port. It has the reputation of being one of the best-preserved Old Towns in northern Europe and is a UNESCO World Heritage Site.
If you're approaching from the east, you can climb a causeway lined with artisanal shops, cafés, and restaurants. From the west, the Old Town is surrounded by parkland (photo above shows the approach and the aforementioned construction). Another causeway and stairs offer access from this direction. Once you reach the top, there are several great lookouts with views of the rest of Tallinn — great for taking photos.
The charming, winding streets of the Old Town are a great place to get lost and discover the city for yourself, if that is your preference. But if you're looking for specific spots to visit, here are a couple that I'd recommend.
Alexander Nevsky Cathedral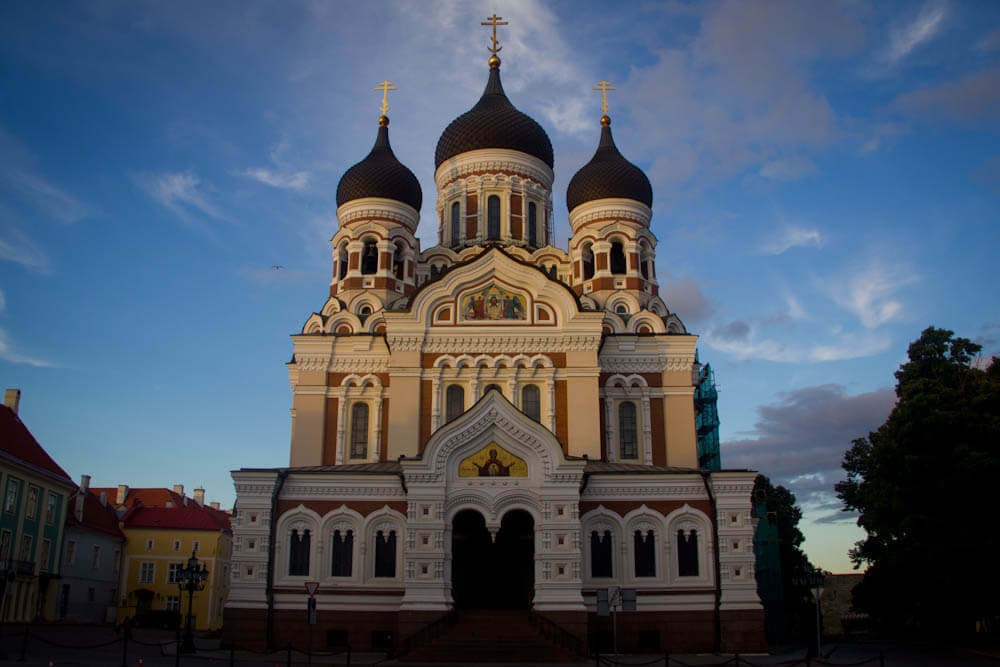 Alexander Nevsky Cathedral is located on the southern side of the Old Town, in a square opposite the old Toomea Castle (now the site of the Estonian Parliament). It is a Russian orthodox style cathedral, with curved cupola and pointy spires indicative of this style.
As a symbol of former Russian oppression, the cathedral is a somewhat divisive symbol for Estonians. Once slated for demolition, it nonetheless continues to be well-maintained and is one of the most beautiful buildings in the Old Town.
St. Mary's Cathedral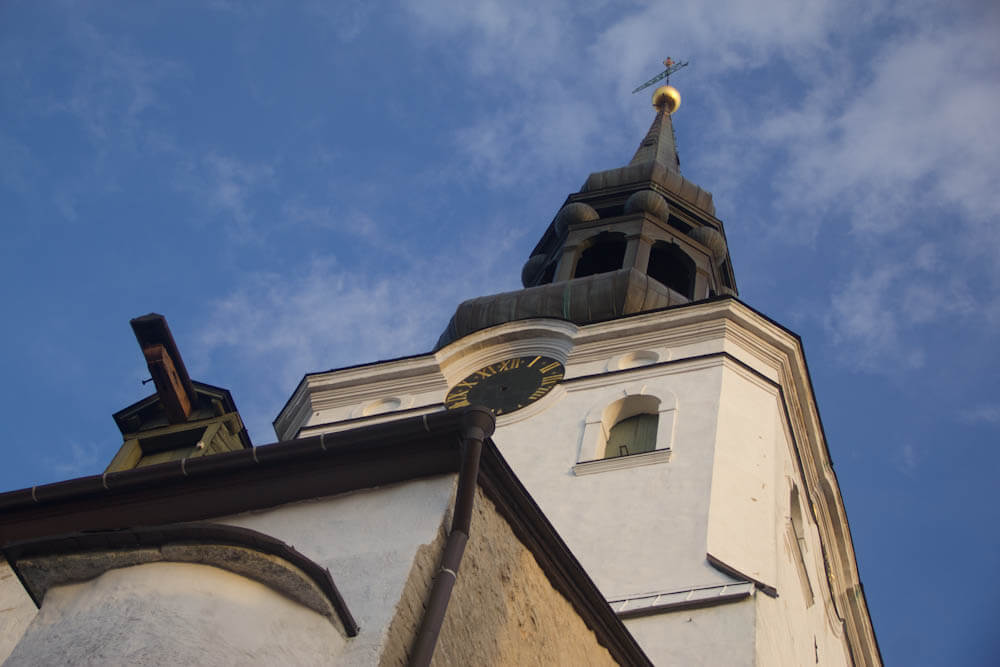 St. Mary's Cathedral is a more conservative, Baroque church with a bell tower that affords an awesome view of Tallinn. Located in the heart of the Old Town, its interior is less interesting — but it provides a great opportunity for photo-taking!
Tallinn Town Hall
For lunch, a great place to stop is the old Town Square of Tallinn, which is located at the base of the hill. The square is surrounded by restaurants with a view of the old Tallinn Town Hall — if you're trying to avoid over-priced meals, you may want to look further away from the square for food options.
Your Afternoon — Check Out Some Local Museums
Did I mention that Tallinn was a cultural hub as well? If you're looking for something more educational to do in the afternoon, Tallinn is home to a bunch of neat museums that I'd recommend checking out. Most of these museums are also located in the Old Town area, so you don't have to stray far to find them!
St. Nicholas' Church and Museum
Another church? As one of the most iconic churches in Tallinn, St. Nicholas is definitely worth a visit. It also houses a museum of ecclesiastical art in its basement, including the famous Danse Macabre, a 30 meter tableau featuring skeletons, clergy members, and nobles dancing together — a symbolic representation of how death unites all social stations.
The church is dedicated to St. Nicholas, patron saint of sailors and fishermen — very appropriate to a port town. It was restored after bombing in WWII.
Estonian Health Care Museum
The Estonian Health Care Museum is a hidden gem worth checking out. Nestled on one of Tallinn's main streets in old town, the health care museum is a science nerd's paradise.
The rooms in the museum are divided by body system; you can take a journey through the cardiovascular system, wander through the lymph nodes, and pop into the stomach for a quick visit. You'll find activities for kids of all ages in each room — my girlfriend was particularly enamored of the nutrition trivia in the digestive system.
Thanks for reading my What to Do in Tallinn in One Day guide — part of my series on the Baltic States. Loved reading it or have a recommendation that you'd like to see included? Leave a comment below to let me know!